Previous Speakers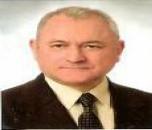 Denes Joo
Architect-Urbanist Hungary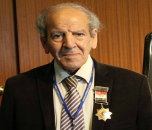 Jaleel Kareem Ahmed
Babylon University Iraq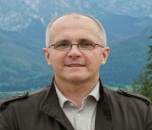 Mirosław Kwiatkowski
AGH University of Science and Technology Poland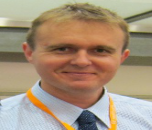 Jade K Forwood
Charles Sturt University Australia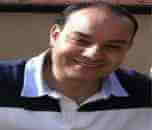 Farid Menaa
International Consulting Healthcare and Biosystems Expert France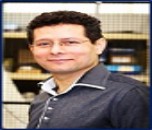 Abbas Amini
Western Sydney University Australia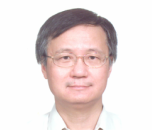 Eric Lee
National Taiwan University Taiwan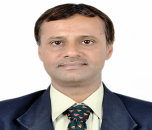 Sukanta Mondal
ICAR-NIANP India
Recommended Global Biochemistry Conferences
Biochem Congress 2018
About Conference
Conference Series LLC Ltd welcomes you to attend the "4th International Conference on Biochemistry & Biophysics (Biochem Congress 2018)"programmed during October 03-04, 2018 at Los Angeles, California, USA. The relative innovative nature of the conference is to bring the encroachment in the field of Biochemistry and Biophysics. We warmly invite all the participants interested in sharing their knowledge and research in the area of Biochemistry and Biophysics and its allied fields.
Scope of Biochem Congress 2018:
"Biochem Congress: Los Angeles, USA" is the amalgamation of new technologies in the area of Biochemistry & Biophysics to help business professionals tie together the full potential of their practice. It involves the use of tools and technologies which helps to achieve a certain degree of publicity and expand the reach of the practice and the practitioner. The conference brings a remarkable opportunity for all individuals of the scientific field to upgrade their know-how of the latest technologies & strategies.
Why to attend?
Biochem Congress 2018 has been oriented with twofold objectives in mind. The theme of the conference is "Lets Make Every Molecules Count" which covers a wide range of critically important sessions.
The event enterprises at bringing the advancement in the field of Biochemistry, Biophysics, Pharmacy, Chemistry, Biological sciences and allied groups and also lays a special emphasis at Educating and informing researcher with the latest knowledge so that it can be applied to counter the commercial under-evaluation chemists and biologists may face in their practice.
Los Angeles, USA:
Los Angeles, USA: The Biochemistry and Biophysics Centre. The venue of the event has been designated after much analysis to assure that the event is being held in one among the hotspots for the involved field, thus attending is predicted to be astounding, each in quality and amount. The variability of approaching audience includes: figures of academic excellence, interested industrialists, students, exhibitors and eminent faces from the world of marketing therefore aiding the sponsors a unique chance to choose on from a pool of outstanding scopes for broadening of their business, new project venture and action. Of those influences combined and variety of alternative lots of build "Biochem Congress 2018" a "must attend" conference.
Target Audience:
Biochemistry associations
Biophysics associations
Chemical and Biochemical Industries
Biochemistry researchers
Biophysics researchers
Business entrepreneurs
Biological science academia's
Food and Nutrition researchers
Training institutes
Chemistry associations
Sessions/Tracks
Session 1: Enzymology & Biochemistry
Enzymology is the subdivision of biochemistry where it includes the study of enzymes, and their mechanics, structure, function, further as their relevance one another. Now days, the modern enzymologist uses a tool case that has multiple styles of spectrum analysis, structural biology, mechanics & asks questions on catalyst function & regulation in an exceedingly variability of cellular & organismic contexts.
Biochemistry is the application of chemistry to the study of the cellular and molecular level biological processes. This field covers a wide range of scientific disciplines which covers forensics, molecular biology, genetics, plant science and medicine and that why from last 100 years many advance researches and challenging research works has been carried out in this field.
Session 2: Biophysics
Biophysics is an interdisciplinary science that applies the approaches & methods of physics to study biological structures. Biophysics covers all aspects of biological organization, from molecular to organismic and populations which includes structure & dynamics of molecules, cells & tissues, the influence of environment, energy transformation & transfer, thermodynamics, biological motility, population dynamics & cell differentiation modeling, biomechanics & tissue rheology, non-linear phenomena, mathematical cybernetics modeling of complex systems, computational biology.
Session 3: Cellular and Molecular Biology
Molecular Biology is the field of biology that studies the composition, structure and interactions of cellular molecules such as nucleic acids and proteins that carry out the biological processes essential for the cells functions and maintenance. Molecular Biology covers a wide scope of problems related to molecular and cell biology including structural and functional genomics, transcriptomics, proteomics, bioinformatics, biomedicine, molecular enzymology, molecular virology and molecular immunology, theoretical bases of biotechnology, physics and physical chemistry of proteins and nucleic acids.
Session 4: Application of Bioinformatics
Bioinformatics is a field of biological science which is defined as the study of the inherent structure of biological information. Bioinformatics combines Computer science, Mathematics as well as Engineering. Bioinformatics links with biological data with techniques for information storage, distribution, and analysis to support multiple areas of scientific research, including biomedicine. This subject is fed by modern high-throughput data-generating experiments, concluding determinations of genomic sequence and measurements of gene expression patterns.
Session 5: Environmental Biochemistry
Applying principles of Biochemistry for the protection of environment is the main concern of environmental biochemistry. The main themes include managing water quality and air resources, protection from radiation, to maintain industrial hygiene etc. Environmental biochemists employ living organism and their capabilities for such purposes. The environmental biochemistry is covered in studying microbial metabolism of pollutants with emphasis on elucidation of metabolites and critical metabolic reactions.
Session 6: Amino Acids & Structural Biochemistry
Amino acid analysis is a biochemical technique used for determining the content of proteins, peptides and other biological or pharmaceutical preparations or amino acid composition. This is a suitable tool that determines the protein quantities and gives detail information regarding the amino acid composition and free amino acids. Many excellent and challenging contributions have been made by researchers in the field of amino acid analysis including chiral recognition.
Structural biochemistry is generally referred as biochemistry and this is a combination of biology, physics, and chemistry to study and to summarize some mutual principles in living organisms. The main aim of Biochemists is to describe mechanisms, molecular structure and chemical processes shared by all organisms, providing organizing principles that comprises of life in all its diverse forms.
Session 7: Neurophysics
Neurophysics (or neurobiophysics) is the branch of biophysics dealing with the nervous system including the brain, the spinal cord and the nerves. It is similar to neuroscience with a slight difference. Neurophysics covers a number of phenomena like cellular mechanism, molecular functions, brain function theories, as well as the different measures and techniques that influence these brain functions. Neurophysics is related to several other interdisciplinary branches of science including neural networks, neuroscience, neural coding, computational neuroscience, information theory, complex systems, and electrophysiology.
Session 8: Clinical & Forensic Biochemistry
Clinical biochemistry is a study of chemical and biochemical mechanisms of the body in relation to diseases mostly through the analysis of body fluid such as urine, blood and other body fluid. It is done by producing and validating the results of chemical and biochemical analyses. Biochemical tests are designed to detect these changes qualitatively or quantitatively compared to results from healthy people. Clinical biochemistry uses a broad range of analytical techniques for example, molecular diagnostics, measurement of enzyme activities, spectrophotometry, electrophoresis, the separation of molecules based on physical characteristics and immunoassays.
Forensic Biochemistry/Science is the utilization of science to criminal and civil laws. Forensic scientists collect, preserve & inspects experimental confirmation over the period of an investigation. While some forensic scientists reach to the crime scene to collect the proof themselves, others involve a laboratory part and execute their analysis on objects brought to them by other people.
Sessions 9: Pharmaceutical Biochemistry
Pharmaceutical Biochemistry consist the knowledge of biochemistry & chemistry and it also applies to the production of many useful drugs. The research activities of the Pharmaceutical Biochemistry consist of drug discovery and development process, providing an interface that brings together pharmaceutical chemistry, biochemistry, structural biology, computational chemistry and bio pharmaceutics. It provides a complete understanding of all chemical processes occurring and associated with living cells at the molecular level that is related to drug action. It also helps to gain awareness on the adverse effects, molecular targets and characterization of drugs or other chemical substance within the living cells & organisms.
Session 10: Clinical Pathology
Clinical pathology covers a large varies of laboratory functions and supports the identification of disease exploitation laboratory testing of blood and different bodily fluids, tissues, and microscopic analysis of individual cells. Clinical pathologists are health care suppliers with special training who usually through all of the special divisions of the laboratory.
Session 11: Gene Expression and Genetic Engineering
Gene expression is the procedure by which genetic commands are used to synthesize gene products. These products are usually proteins, which go on to perform essential functions as enzymes, hormones and receptors. Therefore, the thousands of genes expressed in a particular cell determine what that cell can do. Moreover, each step in the flow of information from DNA to RNA to protein provides the cell with a potential control point for self-regulating its purposes by regulating the amount and type of proteins it manufactures.
Genetic engineering denotes to the direct manipulation of DNA to alter an organism's features in a particular way. Genetic engineering is the process of manually adding new DNA to an organism. The goal is to improve one or more new traits that are not already found in that organism. Genetic engineering is now a routine research tool with model organisms. Many organisms have been genetically modified for applications in agriculture, industrial biotechnology, and medicine.
Session 12: Biomathematics and Biostatistics
Biomathematics is the branch of applied mathematics which is the use of mathematical models to help understand phenomena in biology. Mathematical models are important tools in basic scientific research in many areas of biology, including physiology, ecology, evolution, toxicology, immunology, natural resource management, and conservation biology. The result obtained from analysis and simulation of system models are used to test and extend biological theory, and to suggest new hypotheses or experiments.
Biostatistics is the branch of statistics responsible for the proper interpretation of scientific data generated in the biology, public health and other health sciences (i.e., the biomedical sciences). Biostatistics is integral to the advance of knowledge in biology, health policy, clinical medicine, public health policy, health economics, proteomics, genomics, and other disciplines. Biostatisticians help answer pressing research questions in medicine, biology and public health, such as whether a new drug works, what causes cancer and other diseases, and how long a person with a certain illness is likely to survive.
Session 13: Biochemistry in Cancer Treatment Research
Biochemical pathways help a lot in understanding the cancer cells. The transforming nature of the cancer cells can be better understood through the biochemical program of quantitative and qualitative imbalance.
Session 14: Animal and Plant Biochemistry
Animal Biochemistry is the study of various synthetic reactions going on in the body of animal for life. The exploration concentrate on animal's natural chemistry profoundly pertinent to the comprehension of real parts of veterinary science and creature cultivation in order to comprehend the digestion system and capacity of creatures in well-being and sickness. Animal Biochemistry researches are also related to applied sciences such as animal nutrition, dairy science, pharmacology, animal physiology, animal genetics, clinical pathology, medicine and so on.
Plant Biochemistry is a field of biochemistry which also includes molecular mechanisms of plant life. Plant biochemistry is concluded applied biological science, which now at a revolutionary phase of its development or improvement, is in a position to contribute to the solution of important economic problems. Plant Biochemistry is included the biochemistry of intermediary metabolism and the secondary plant compounds, as well as molecular biology and other sections of plant sciences such as plant physiology and the cell biology of plants, co-operate closely with one another.
Session 15: Protein Engineering
Protein Engineering is the procedure of creating helpful proteins and it research happens into the comprehension of collapsing and acknowledgment for protein plan standards. Analysts will have further point by point learning on In vitro development of proteins, Aspects of Biocatalysis, Advances in designing proteins for Biocatalysis, Protein Engineered Biomaterials and many subjects.
Session 16: Antibody Engineering & Therapeutics
Antibody engineering is employed within the treatment of various diseases and lots of diagnostic tests. Every protein binds terribly specifically to just one form of cell or molecule and antibody technology permits researchers to focus on specific cells (Maynard).The applications of antibody engineering are prospering because of this specific binding of antibodies and antigens. Production ways of antibodies still progress, creating it potential to get antibodies specific to virtually any substance. Rising applications of antibody engineering embody cancer medical aid and radioimmunodetection of tumors. Antibodies present several exciting potentialities to the longer term of drugs.
Session 17: Epidemiology
Epidemiology is a quantitative discipline built on a working knowledge of probability, statistics, and sound research methods. It is a method of causal reasoning based on developing and testing hypotheses pertaining to occurrence and prevention of morbidity and mortality; and also a tool for public health action to promote and protect the public's health based on science, causal reasoning, and a dose of practical common sense. Originally, epidemiology was concerned with epidemics of communicable diseases. The discipline was extended to endemic communicable diseases and non-communicable infectious diseases. Modern epidemiology has been applied to chronic diseases, injuries, birth defects, maternal-child health, occupational health, and environmental health. Now, even behaviors related to health and well-being (amount of exercise, seat-belt use, etc.) are recognized as valid subjects for applying epidemiologic methods.
Session 18: Food and Nutritional Biochemistry
The Food Biochemistry gathering plans to enhance understanding of detailed composition of foods, especially food components that have beneficial effects on human health. It include utilization of modern chemical and biochemical analytical methods of food components and their reactions, model systems to study their reactions and efficient statistical tools for data analysis to get the maximum informative value.
Nutritional biochemistry is the study of nutrition as a science. It deals with various studies in nutrients, food constituents and their function regarding humans and other mammals, nutritional biochemistry specifically focuses on nutrient chemical components, and how they function biochemically, physiologically, metabolically, as well as their impact on disease. Nutritional Biochemical research is mostly involved upon defining dietary and nutritional needs in sick and healthy individuals and the reduction of side effects of pharmaceutical drugs.
Session 19: Bone Chemistry and Bioarchaeology
Bioarchaeology exists the study of bones and alternative biological resources found in archeological remains so as to be liable for data regarding human life or the surroundings in the past.
Bone chemistry covers emerging as important research areas in archaeology, biological anthropology, and paleontology. With suitable controls, the inorganic & organic chemical composition of bones & teeth which can provide information about past diet and habitat use. Chemical signatures are used to address individual dietary inconsistency in early hominid fossils, paleontological remains, and more recent human and faunal populations.
Session 20: Cardiac Biochemistry
Cardiac Biochemistry includes the biochemical mechanisms and properties underlying normal cardiovascular function and diseases such as heart failure. The molecular properties and regulatory mechanisms are regulating the function of G protein-coupled receptors. The adrenergic receptors for adrenaline and associated molecules are used as model systems. The cardiovascular system & the biochemistry of grafts are used in heart surgery.
Session 21: Computational Chemistry and Chemical Biology
Computational Chemists are developed and applied the computer programs to answer key questions in biochemistry. They improve the model, predict, visualize, and analyse the structures, functions, and interactions of biologically important molecules. Computational chemistry is a division of chemistry that uses computer replication to assist in solving chemical problems. This field of science is used for methods of theoretical chemistry, incorporated into efficient computer programs, to calculate the structures and properties of molecules and solids.
Chemical biology is that the subdivision of science wherever the study of the chemicals & chemical responses concerned in biological processes, incorporating the disciplines of bioorganic chemistry, biochemistry, cell biology and pharmacological medicine.
Session 22: Metabolic Biochemistry
Metabolic Biochemistry is the process occurring in living cells to extract, convert and store energy from nutrients comprising of a complex network of chemical reactions within the a cell. The metabolic chemical reactions are carried out in a sequence called metabolic pathway with the help of enzymes. From here arise academic disciplines such as bioenergetics, Nutritional Biochemistry and clinical organic chemistry. The processing framework is the arrangement of science and strategies committed to complete investigation of the framework including the arrangement of particles that are metabolic intermediates and auxiliary metabolites, which can be found in a biological system.
Session 23: Biophysical techniques
Biophysical techniques are a method to study the structure, properties, dynamics or function of biomolecules at an atomic or molecular level. They encompass a range of techniques including microscopy, spectroscopy, electrophysiology, single-molecule methods and molecular modeling.
Market Analysis
Market Growth in Biochemistry & Molecular Biology
The focused region of Biochemistry & Molecular Biology Analyzer industry market includes North American, Europe and Asia etc, and the main country includes United States, Germany, Japan and China etc. North America is the leading region in Biochemical Analyzers following it is the European market is the second largest market for Biochemistry Analyzers. The constant healthcare sector improvements and gigantic population base represented by the Asia Pacific region is expected to drive the importance in Asia Pacific Biochemical Analyzers market.
The Biochemistry Analyzers market offers a healthy contribution in the In-Vitro Diagnostic market and is expected to grow in the upcoming years. The global market for in vitro diagnostics (IVD) products was $60.3 billion in 2015 and expected to be $81.1 billion by 2020 at a compound annual growth rate (CAGR) of 6.1%.
The North America leads the global IVD products market throughout the period, worth $24.6 billion in 2014. The market is expected to reach $29.4 billion in 2020 from $25.3 billion in 2015 increasing at a CAGR of 3.1%. The Asia is the fastest growing region of global IVD market with a CAGR of 12.9% from 2015 to 2020. The market is worth $15.3 billion in 2015 and is expected to reach $28.2 billion by 2020.
TOP SOCIETIES & ASSOCIATIONS ASSOCIATED WITH BIOCHEMISTRY RESEARCH
Across the world:
European Federation for Clinical Chemistry and Laboratory Medicine
Japan Society of Clinical Chemistry (JSCC)
Asia-Pacific Federation for Clinical Biochemistry and Laboratory Medicine(APFCB)
International Federation of Clinical Chemistry and Laboratory Medicine
Spanish Society for Clinical Biochemistry and Molecular Pathology
World Association for Chinese Biomedical Engineers
The Chinese Society of Biochemistry & Molecular Biology
Chinese Society for Cell Biology
Genetics Society of China
TOP COMPANIES ASSOCIATED WITH BIOCHEMISTRY RESEARCH
Randox
Thames Bioscience (M) Sdn. Bhd.
Aurigene
INS Bioscience Berhad
HebeiKangdali Pharmaceutical Co., Ltd
Bio-Rad Laboratories, Inc.
Roche
Siemens Healthcare
Abbott
Horiba Medical
Beckman Coulter, Inc.
Danaher Corp.
Nova Biomedical Corp
Past Conference Report
Biochemistry 2017
2nd International Conference on Biochemistry was hosted by the Conference Series LLC Ltd in Dubai, UAE during September 28-29, 2017 with the theme "Exploring the Facets of Biochemistry".
The conference marked its start by an opening ceremony which included introduction by the Honorable Guests and the Members of Keynote Forum. All the speakers have extended their contribution in the form of highly informative presentations to lead the conference to the ladder of success.
Conference Series LLC Ltd extends its warm gratitude towards all the Participants, Eminent Speakers, Young Researchers, Delegates and Students.
We would like to specially thank the following people who laid the foundation for the event's success
Keynote Speakers:
Jaleel K Ahmed

, University of Babylon, Iraq

Muhammad Usman

, Former Director General, Agricultural Research System, Pakistan
Moderator:
Muhammad Usman

, Former Director General, Agricultural Research System, Pakistan
Conference Series LLC Ltd expresses gratitude to the Organizing Committee Members for their generous nearness, support and help towards Biochemistry 2017.
After the huge optimistic response from scientific fraternity, renowned personalities and the Editorial Board Members of Conference Series LLC Ltd Group from across the world. We are pleased to announce the 4th International Conference on Biochemistry & Biophysics to be held during October 03-04, 2018 in Los Angeles, USA.
Let us meet again at Los Angeles
Past Reports
Gallery
To Collaborate Scientific Professionals around the World
Conference Date October 03-04, 2018
For Sponsors & Exhibitors
Supported By
All accepted abstracts will be published in respective Conference Series LLC LTD International Journals.
Abstracts will be provided with Digital Object Identifier by